MARTIN BISI – The Mermaid Queen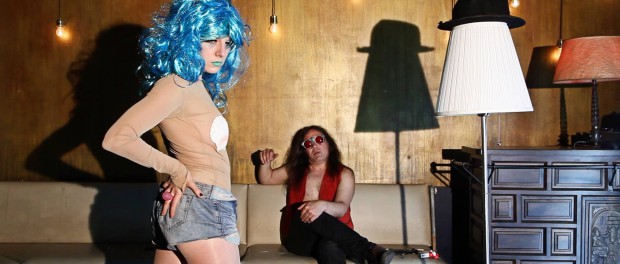 Oh Yes! New Video out!!! Well known American Producer Martin Bisi rocked our house with 'killing softly' mermaids Angela Muck Muñoz & Fee Kürten!
Brooklyn Vegan says:
Martin Bisi, the legendary NYC producer who's been making records out of BC Studio in Brooklyn since the 70s and has worked with Sonic Youth, Swans, Brian Eno, Herbie Hancock, John Zorn, Helmet, Unsane and many, many others, released his last solo album, Ex Nihilo back in 2014.
Now we're premiering a brand new video for the song "The Mermaid Queen." About the song, Bisi says:
The song grew from one time at the Mermaid Parade in Coney Island, which I'm a fan of. It was a second date with someone I was very into. And I guess my brain was mixing up all the fantastic Mermaids with her. Mermaids are a classic myth, repackaged in Coney Island, and a contemporary Brooklyn archetype. The director of the video, Edie Fuchs, wanted to personalize the Mermaids, make them real, and also bring me down from the clouds.
The video features Bisi, decked out in red glasses and a large hat, singing with a number of mermaids in various dark locations. Eventually he ends up covered in blood. It's well worth a watch (the song is pretty great as well)!